Linkers people counting technology offers a cost-effective and reliable way to count people and understand foot traffic in different areas within your stores. From retail stores to shopping malls, this valuable information helps you make informed data driven decisions to optimize your business operations based on accurate retail analytics.
Customers and Visitors Analysis
Evaluate your site's performance, enhance customer experience, improve marketing strategies, increase store's performance and sales through actionable insights with Linkers Cx people counter system. With up to 99% accuracy in counting visitors in both directions simultaneously, this advanced people counter system integrated with Ai tech gives you real-time data access. Tracking and analyzing visitor's trends to identify peak and low visiting times, visit durations, demographics, retention rates, and turn in rates.
Smarter People Counter with Ai Technology
Linkers Cx is a reliable and effiencent people counting system. Enables you to understand your customer better with more insights on the customer's journey. Get powerful traffic comparison between branches, forecasting and visualizing analytics reports focusing on branches' KPIs and goals.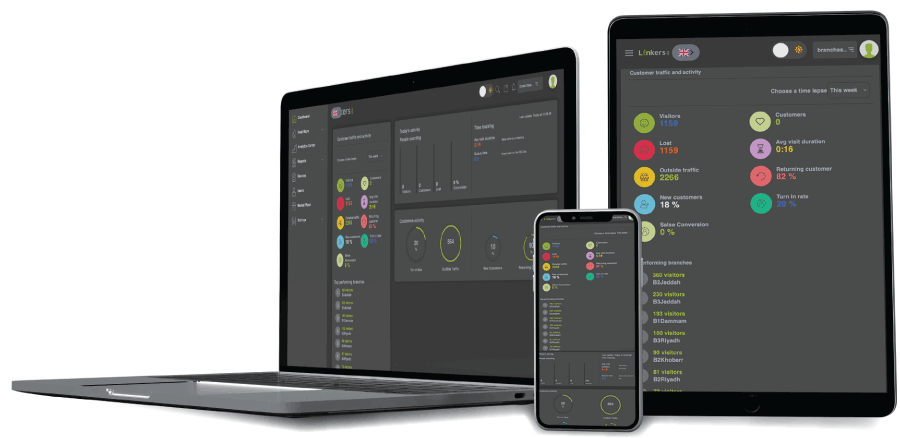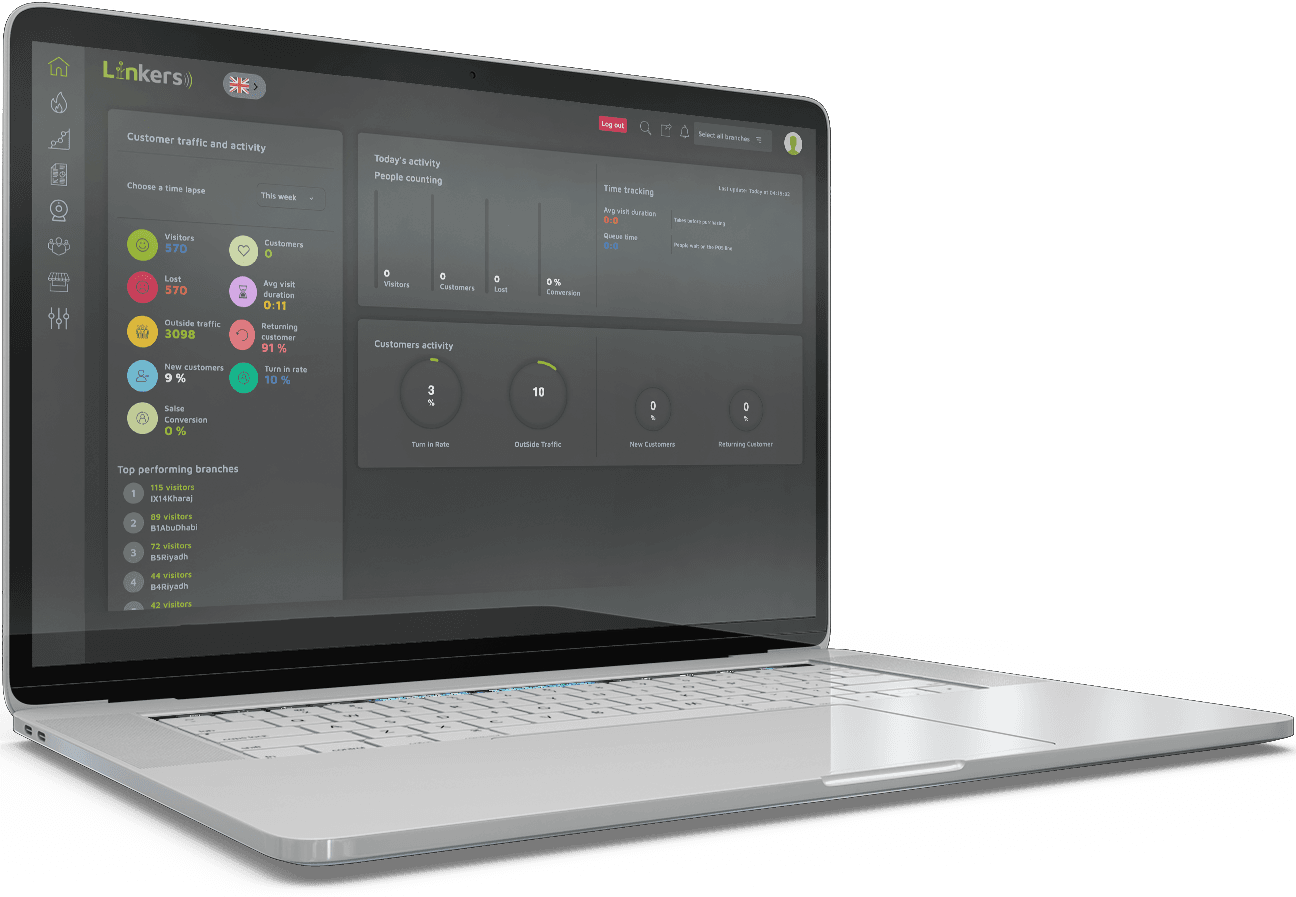 Reliable, Accurate, Secure Data.
Our number one priority is to protect your privacy and personal data. All information is stored securely and directly on each camera installed and to the Linkers Cloud System, reducing the bandwidth used and storage requirements. The data can be easily integrated into third party applications, combined with POS data so you can evaluate how frequently your visitors convert into customers by making a purchase.
Empowering Retailers with Advanced Retail Analytics
Subscribe to our newsletter to receive the latest news in the retails technology and its impact.