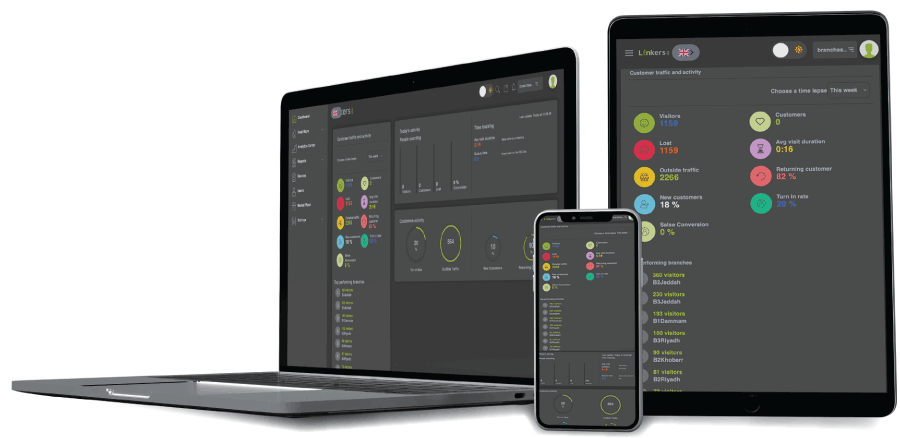 Advanced People Counting with

Linkers Cx

!
Linkers Cx people counter system goes beyond traditional door counters and people counters. Not only measure customer foot traffic but also the way customers engage with your business. A simple Sensor above the door, is all you need to understand and optimize how you operate a physical space.

Linkers Cx people counting system: hardware and software

Retail, Mall, Restaurant, Cafe's and more

Convert spaces into smart space to understand traffic and conversion patterns to optimize staffing, marketing and display efficiency through understanding turn-in rate, sales conversions, in store foot traffic, passing by traffic.
Measure and monitor queue line
Measure and reduce your customer queue time, allowing managers to take necessary action to increase staff productivity and deliver a delightful customer experience.
Understand customers behavior
Monitor and understand your customer demographics, in-store behavior, dwell time, return rate. Enabling you to improve your campaigns and strategies in capturing your demographics.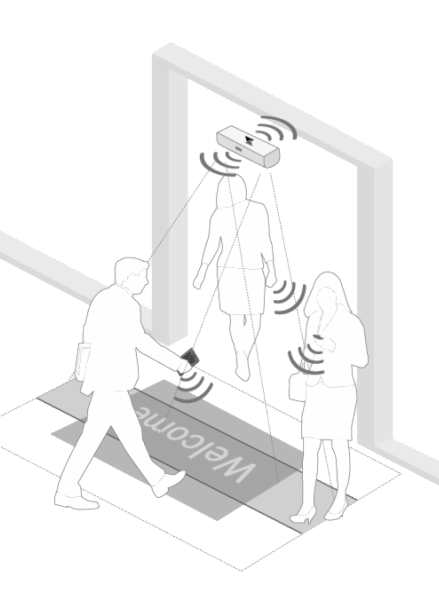 Benefits of Linkers Cx
To make effective business decisions, you need good intelligence – and that's what footfall counters provide. Accurate and reliable data will enable you to:
✓ Calculate turn-in, and retention conversions
✓ Compare store's branches performance
✓ Calculate visitors and customers patterns
✓ Optimize building layout and staffing levels
✓ Improve customer service
✓ Measure store strategic location
✓ Measure display and marketing effectiveness
✓ Measure queue lines and waiting time
Applications Scenarios
Linkers Cx can be used in a huge range of applications. Learn more about the benefits and our solution can bring into each industry.